wireless microphone for stage performance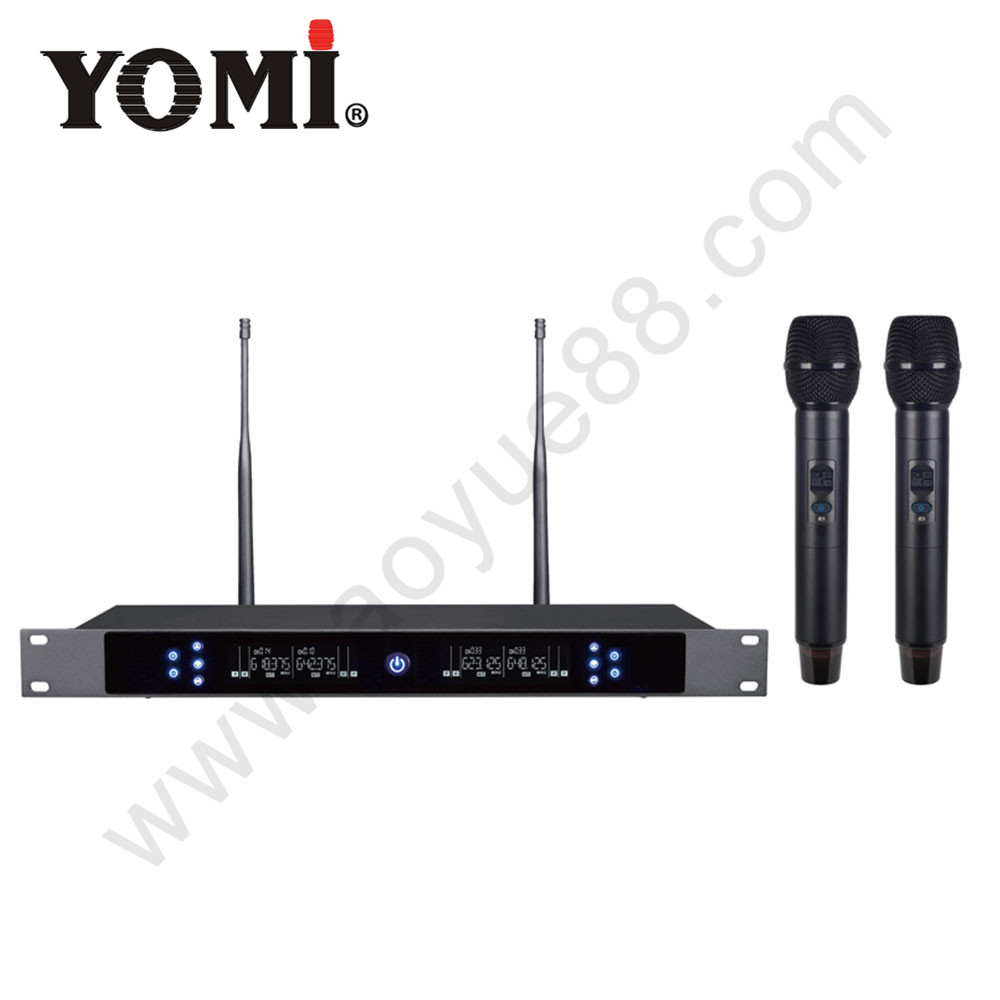 wireless microphone for stage performance
Using UHF wireless microphone special frequency ,without interference from other industrial frequency; DPLL digital frequency synthesis technology,provides up to 200 selected working channel,realize the simultaneous use of multiple machines;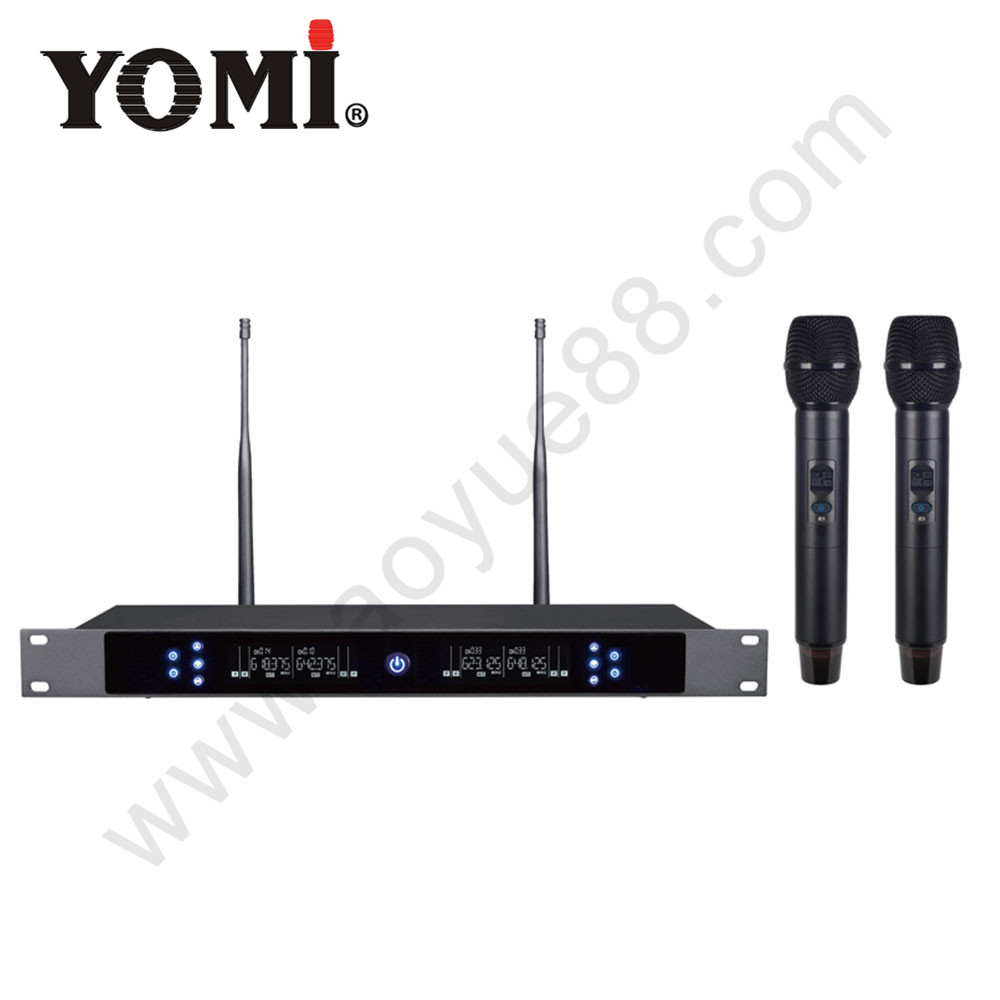 Description:
This wireless microphone is used for radio broadcasting studio, voice-over sound stuido,singing,stage,party etc. Metal sturcture is solid and durable, getting more pure voice effects.
Frequency range: UHF610-950MHz
Frequency stability: ±0.003%
Audio dynamic range:> 105dB
T.H.D: <0.5%
Frequency response: 40Hz-18KHz
Output plug: XLR balanced and 1/4'unbalance plug
Output voltage: 1/4': 0-500mV
XLR: 0-500mV
vCover range: 60-100m
Working temperature: -10℃-+ 50℃
Transmitter specifications:
RF output power: ≤10mW
Modulation mode: RF
Maximum modulation frequency: ±48KHz
Power: AA1.5×2
Battery life: 8 hours
Product Features:
Using UHF wireless microphone special frequency ,without interference from other industrial frequency;
DPLL digital frequency synthesis technology,provides up to 200 selected working channel,realize the simultaneous use of multiple machines;
In the transmitter power adjustable.When outdoor use,the choice of high power,the use of distance far,in the classroom or KTV occasions when using low power,can reduce the interference,save battery;
In the pilot data control technology,effectively prevent the impact of radio frequency interference and other acoustic transmitter switch machine;
In the transmitter uses 2 1.5V/AA batteries power supply,battery used for a long time,more convenient maintenance;
With balanced and unbalanced and unbalanced audio output ,convenient connection and various audio equipment;
In the receiver and display parameters of the transmitter, which is convenient for monitoring;
In the transmitter is made of high strength alloy materials, durable.
Techical Specification
Frequency rnage:UHF740.0-865.6MHZ
Frequency stability: ±0.003%
Audio dynamic range: >105dB
T.H.D: <0.5%
Frequency response: 40Hz-18KHz
Output plug: XLR balance and 1/4'unbalance plug
output voltage:1/4':0-500mV
XLR:0-500mV
Cover range: 60m
Operation temperature: -10℃-- +50℃
Transmmitter:
RF output power: ≤10mW
Modulation mode: RF
Max modulation frequency: ±48KHz
Power:AA1.5V*2
Battery life:8hours
Receiver:
Antenna jack: TNC50Ω
Rated power:6.5W
S/N.: >103db(1KHz-A)
Mirror frequency rejection: >110db
Spurious reduction: >90db
RF sensitivity: -105dbm
Channels:dual channels
Power voltage: DC12-18V, power adapter
Packing:Color box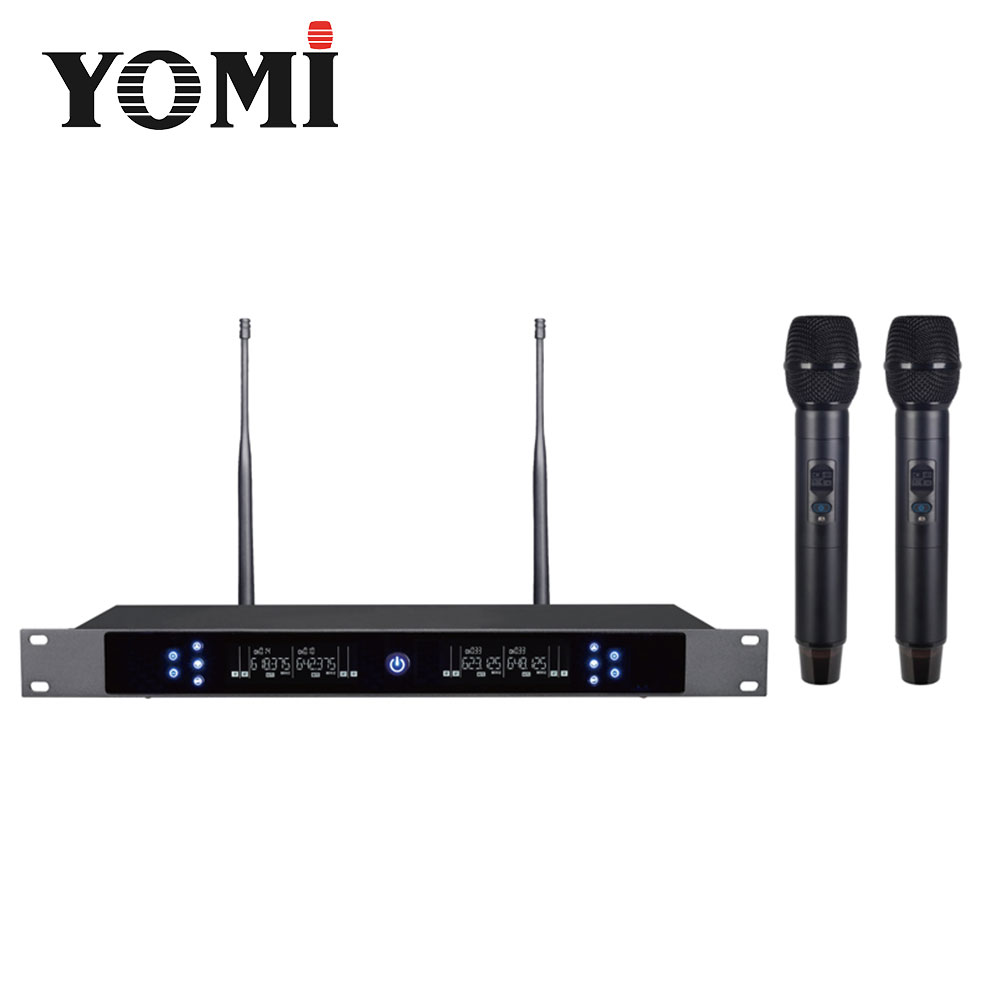 We could not find any corresponding parameters, please add them to the properties table
Contact information
Basic information
Method of contact and profession