china meeting microphone conferece gooseneck microphone E66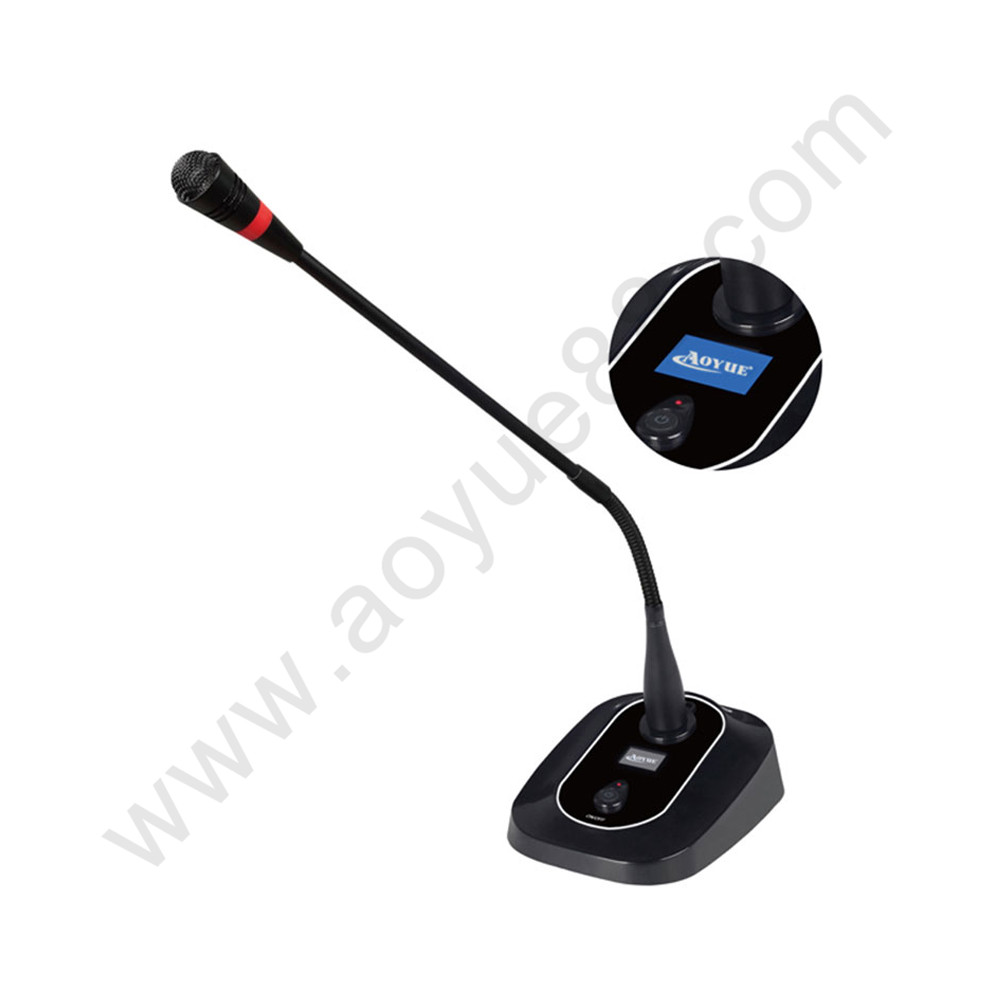 china meeting microphone conferece gooseneck microphone E66
This series of conference microphone adopts special high-quality heart and super-directional capacitive microphone core, with reasonable auxiliary electro-acoustic circuit, making it more broad and flat frequency response, fully showing high fidelity, clear and bright, charming timbre and professional nature.It is a novel shape design, Feel excellent water drop shape light touch switch, suitable for all kinds of speech and conference venues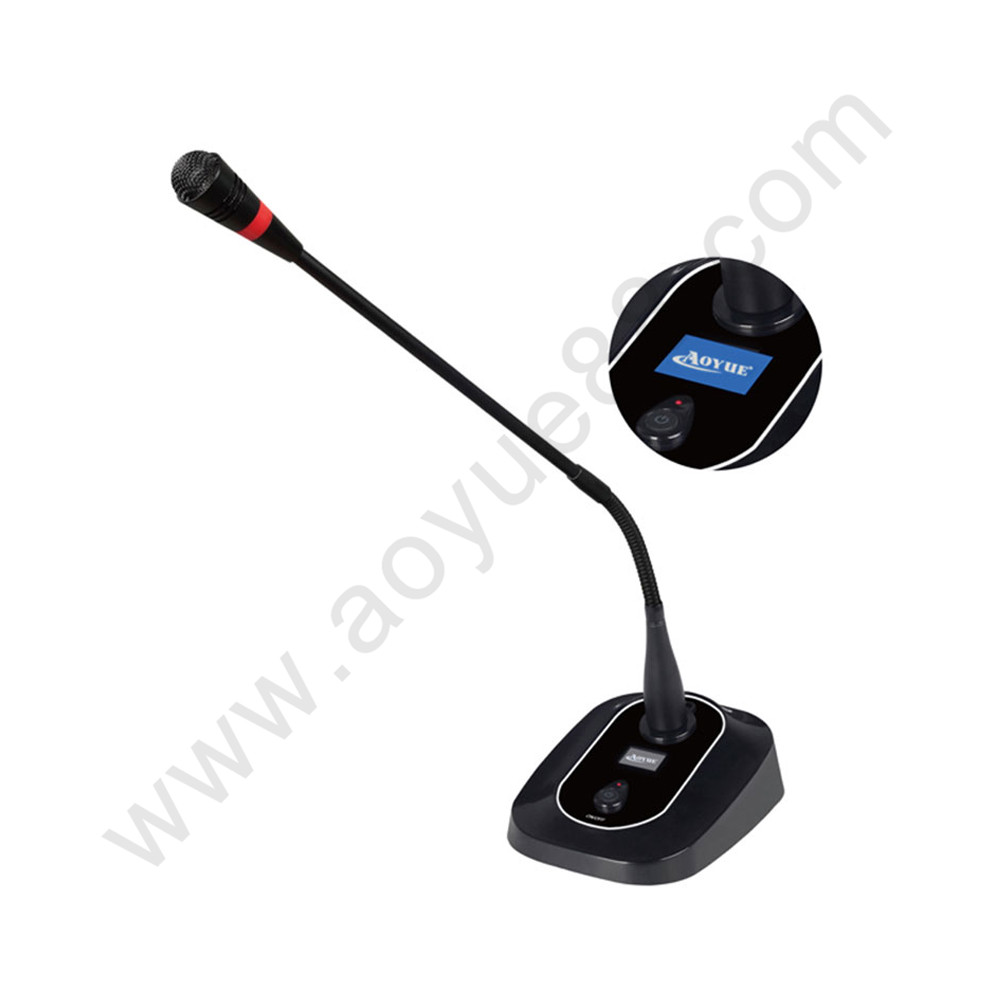 Technical Specification:
Capsule Type Condenser
Frequency Response 30Hz-20KHz
Polar Pattern Cardioid
Output Impedance (Ohm) 200-Unbalanced
Sensitivity (±2dB) -42dB
Power Supply Phantom 48V/DC3V
Mic Length (m) 390
N.W. 0.6kg
Base Dimension (W x D x H) 114x168x57
Indicator Base OLED/Mic LED/Touch ON/OFF
S/N 65dB


* This product is fully anti-interference: it has anti-electromagnetic and anti-mobile phone interference functions, which can effectively eliminate the noise caused by electromagnetic or mobile phone interference during the use of the microphone
* Eliminate switch shock treatment: this product has been processed with special technology to eliminate the impact sound produced when the microphone is on/off, thus eliminating the phenomenon of audio equipment damage caused by this reason.
*DC/ phantom power automatic switching: the microphone USES a 3V battery/phantom power automatic switching circuit, which is convenient and reliable without manual switching between the two power supply modes.
We could not find any corresponding parameters, please add them to the properties table
Contact information
Basic information
Method of contact and profession