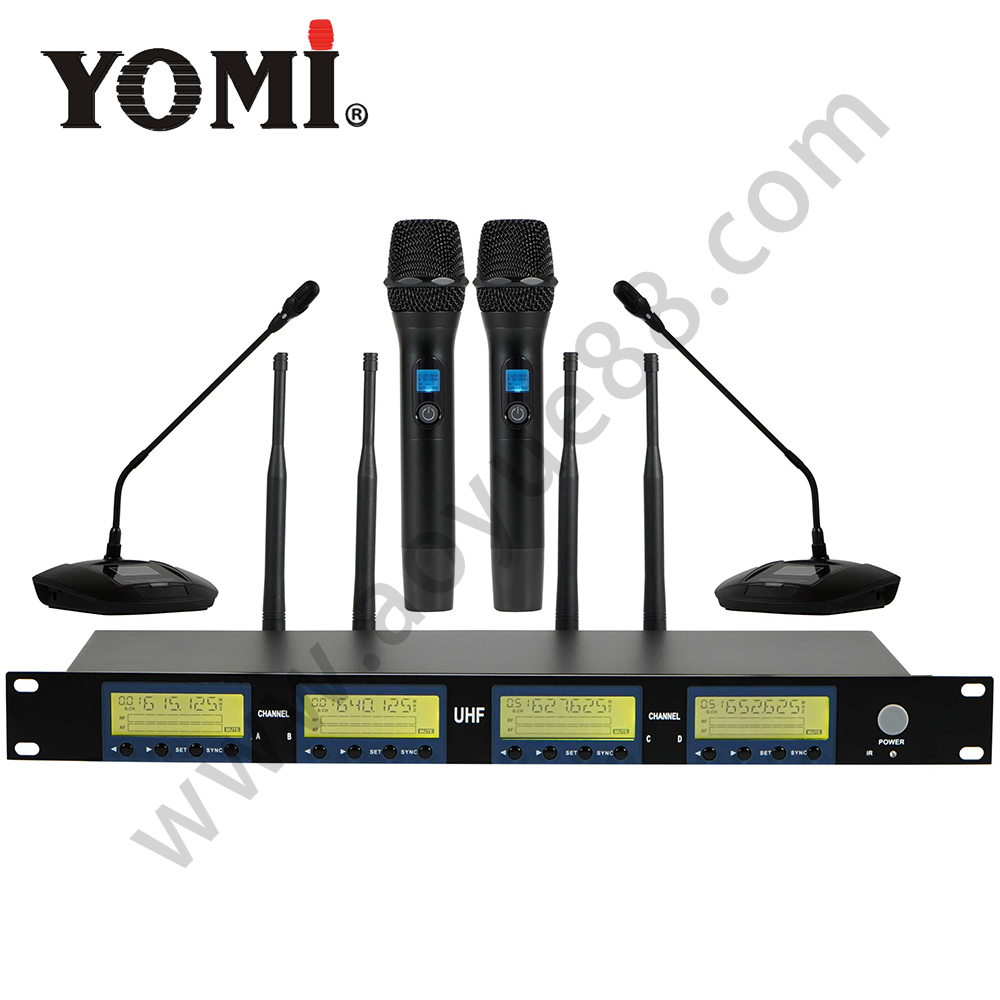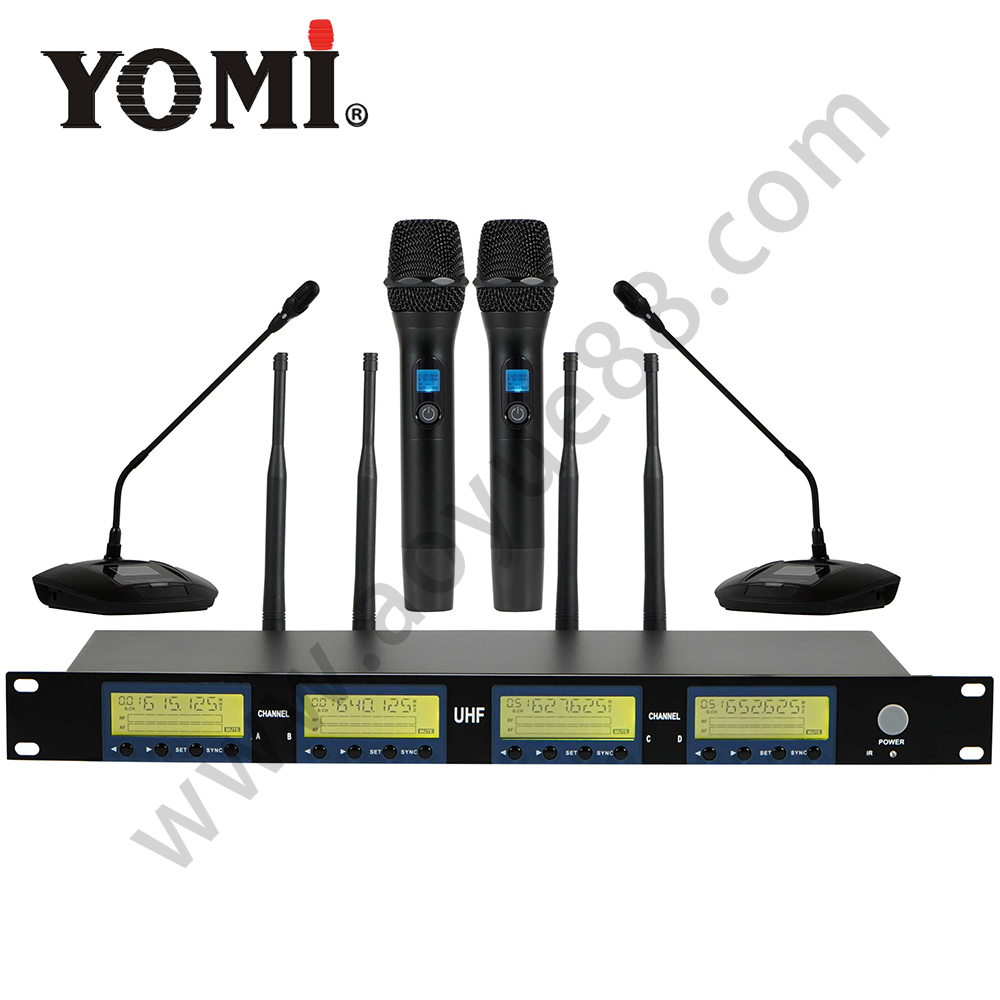 Frequency range
UHF 740-790MHz
Preset channel 200 selectable (50 CHs in each channel)
Oscillation mode PLL (Phase locked loop)
Stability ± 10ppm
Frequency Response -95 ~-71dBm
Distortion ≤ 0.5%
Frequency response 40 ~ 18000 Hz
Distortion ≤ 0.5%
S/N ratio ≥ 110dB
audio output 800mv
Power supply DC12V
Power consumption ≤14W
Output 4 balaned output, 1 unbalance output
Transmitter
Frequency range 740-790MHz
Preset channel 200 selectable (50 CHs in each channel)
Oscillation mode PLL (Phase locked loop)
RF power 10 ~ 30mW
Distortion ≤ 0.5%
Battery 2*AA
Working time Over 8 hour
Features

1. UHF 4 channel wireless microphone system
2. EIA standard 1U rack mountable receiver chasis
3. Rugged metal transmitter houing
4. PLL with high-precision quartz crystal, coupled with MCU control delivers high stability.
5. IR auto scan & ACT channel sync setup
6. Comes with 4 balanced output & 1 unbalance output
7. Advance digital pilot enjoys anti-interference and superior reception.
8. High sensitivity and superior sound quality
9. SMT technics delivers high performance.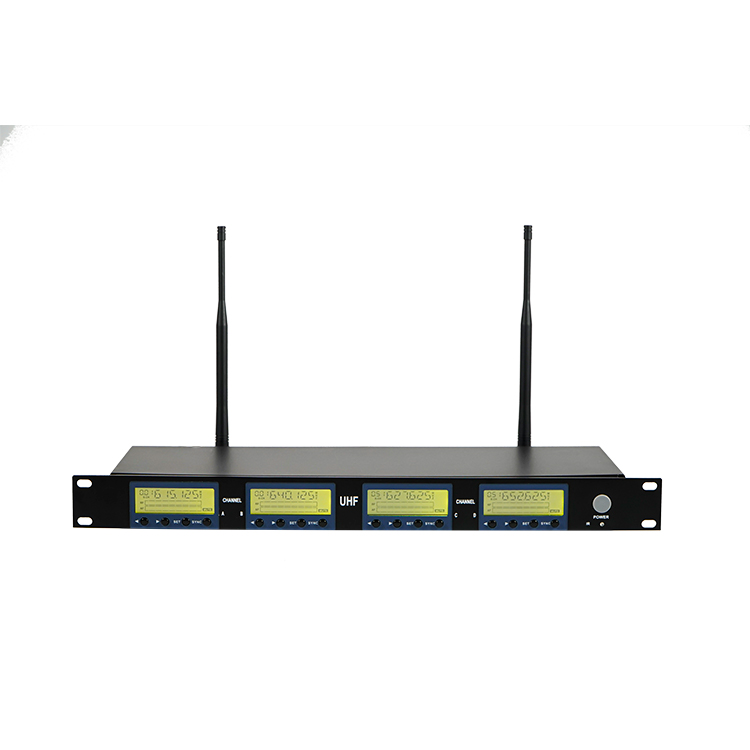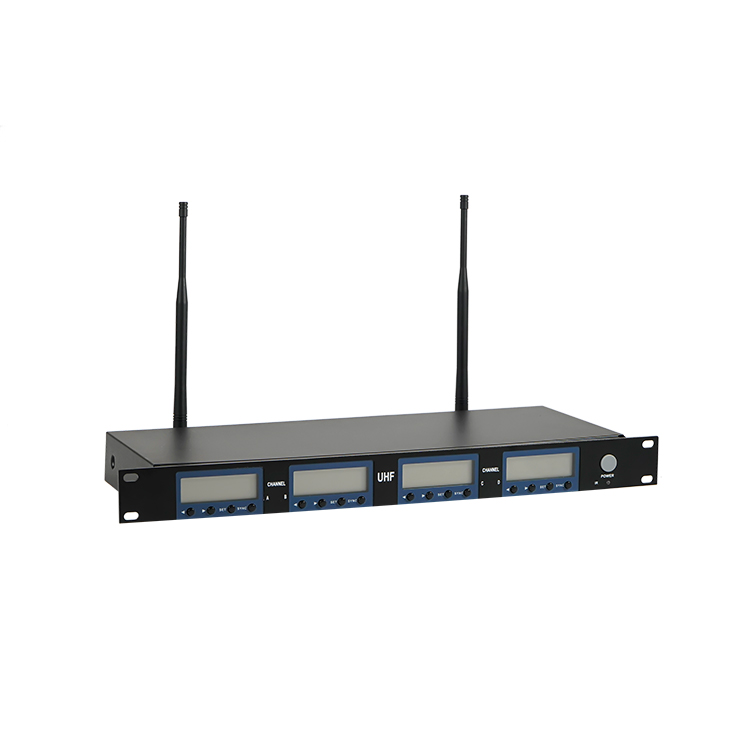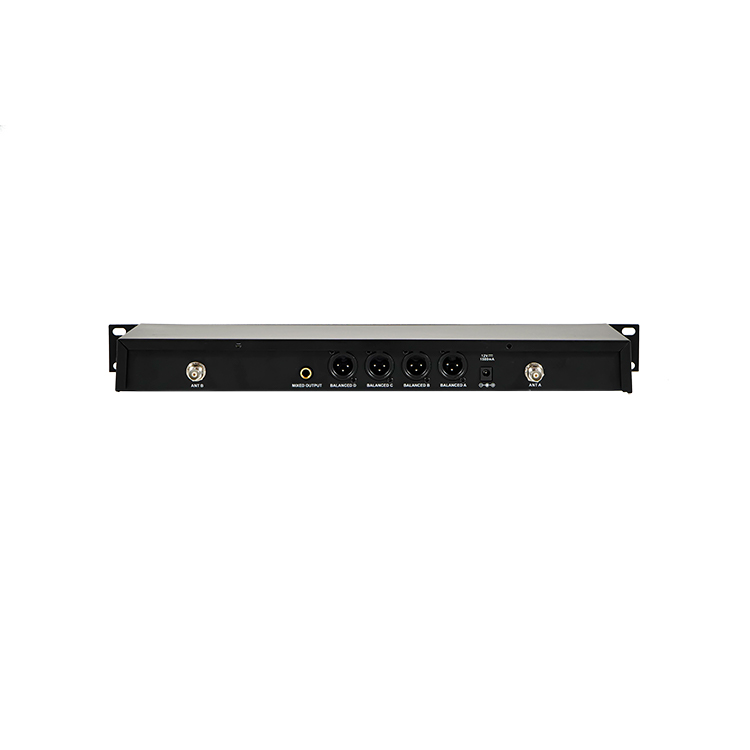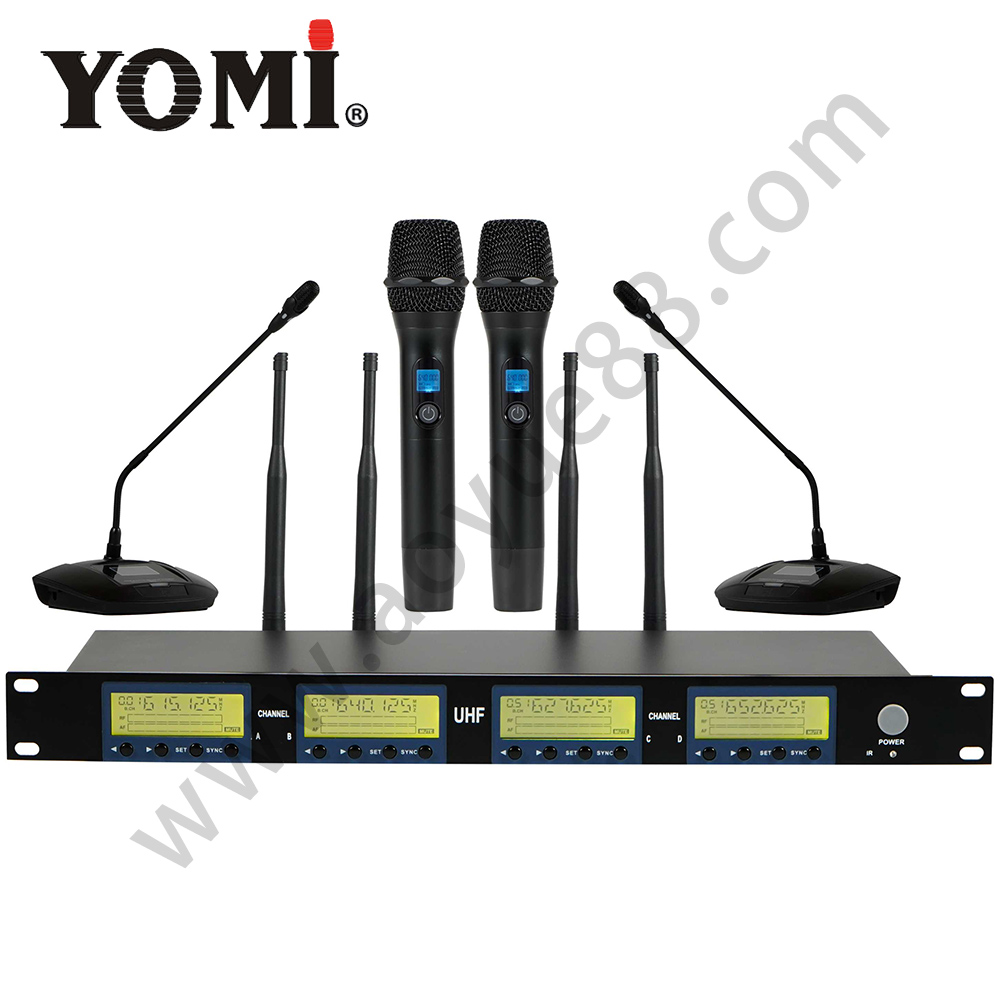 We could not find any corresponding parameters, please add them to the properties table
http://cetest01.us-ca.ufileos.com/100001_2107065004/YM-64PRO11codec.mp4
https://v4.cecdn.yun300.cn/100001_2107065004/YM-64PRO11.jpg
Contact information
Basic information
Method of contact and profession