Professional 7 Piece Drum Kit Instrument Microphone Drum drum microphone set Mic For Bass Amp Toms Snare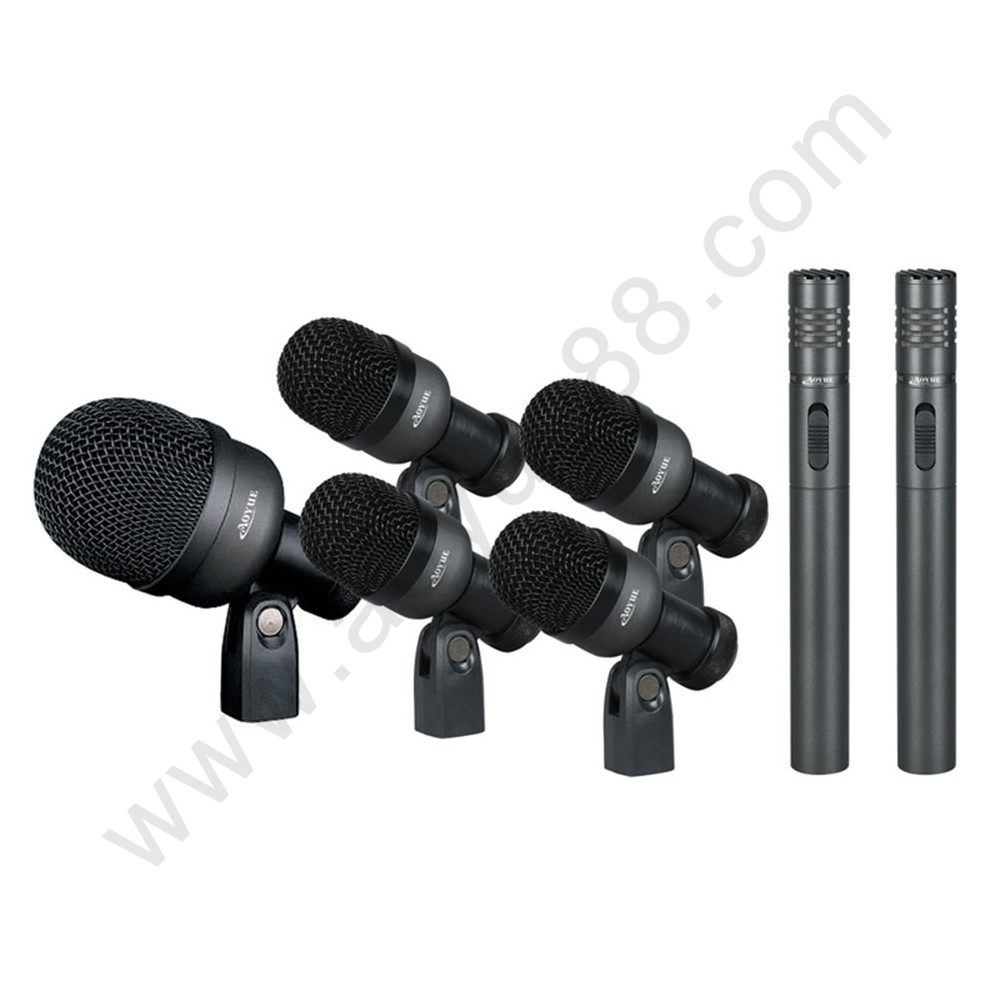 Professional 7 Piece Drum Kit Instrument Microphone Drum drum microphone set Mic For Bass Amp Toms Snare
Professional dynamic microphones are designed for percussion drums, jazz drums and other musical instruments. The unidirectional characteristic effectively avoids unnecessary noise and feedback, so that each performance achieves the best results. The maximum sound pressure can be input to 140dB. Iron-zinc material, electroplating process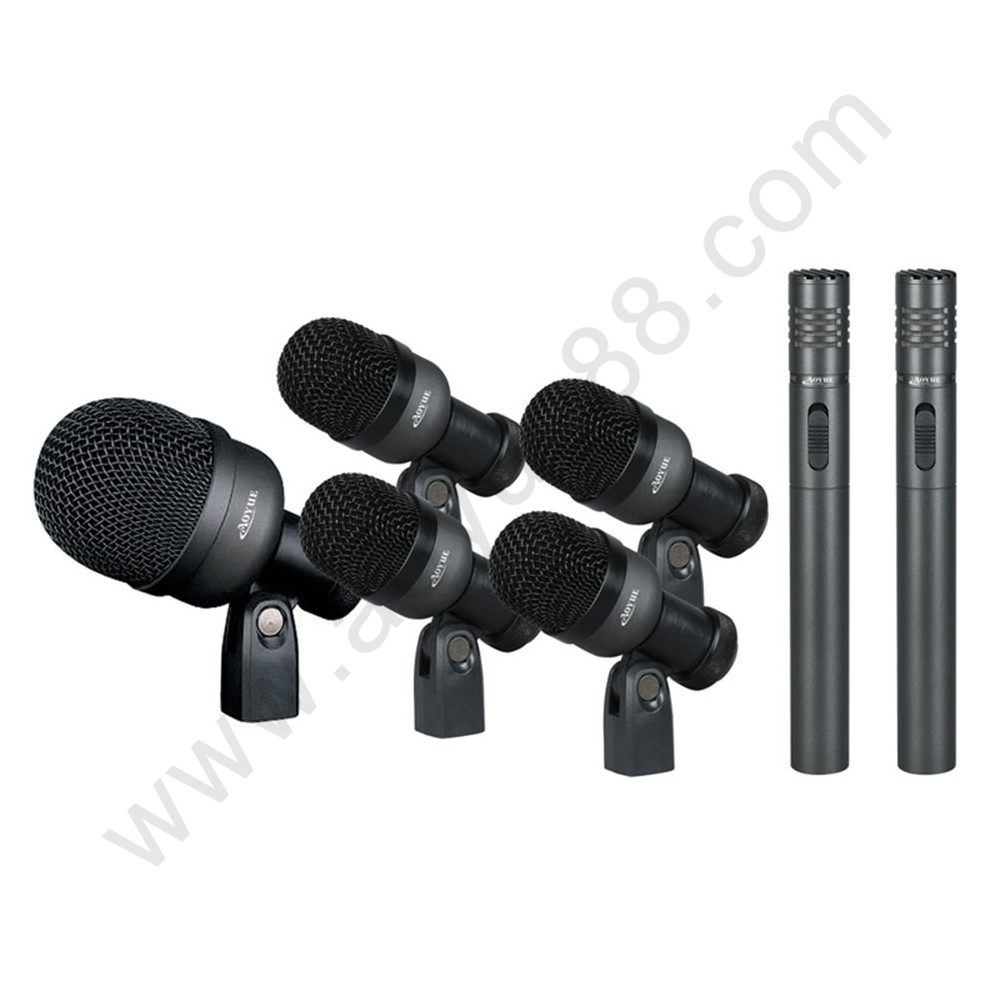 Professional dynamic microphones are designed for percussion drums, jazz drums and other musical instruments. The unidirectional characteristic effectively avoids unnecessary noise and feedback, so that each performance achieves the best results. The maximum sound pressure can be input to 140dB. Iron-zinc material, electroplating process
Processing. AY-7C adopts a standard XLR (male) connector and standard screw 58 or 38 to share, and can be matched with various microphone holders.
AR-7C drum set series is designed especially for percussion instruments.
This professional assembly for drum sets enables different types of instruments' sounds to be transmitted by a suitable type of microphone
-big drum mic→ designed for kick drums and low frequency musical instruments due to its exceptional frequency response;
-small drum mic→ ideal for tom-toms and snare drums;
-condenser mic→ excellent in reproducing the sounds of cymbals, pianos, etc.
All the drum microphones are designed with the standard thread 58` or 38`, to
match all kinds of microphone stands and a standard XLR (F)
connector to match all kinds of audio instruments.
A convenient lightweighr and durable carrying case
filled with antycollision sponge protects the
microphones from abuse.
Monomer moving coil
Directivity single point
Sensitivity -58dB±2dB(1VPa)
Frequency response 20Hz-10KHz
Output impedance ≤200Ω
Element moving coil Dynamic
Polarpattern Uni-Directional
Sensitivity -58dB±2dB(1VPa)
Frequency response 20Hz-10KHz
Output impedance ≤200Ω
We could not find any corresponding parameters, please add them to the properties table
Product information
Product serial number
Thumbnail
Name of product
Retail price
Expected unit price

*

Order quantity
Operation
Contact information
Basic information
Method of contact and profession